serving
Jesus modeled a life of service for his followers. His actions challenge us to put others first and to love our neighbors as ourselves. At Bethel we believe that we are called to serve all people and to seek justice and peace in the world. We are involved in a wide range of activities which enable us to live out that calling both locally and globally.

---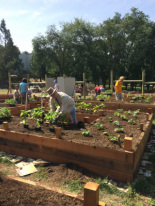 Hunger Projects
We participate in several programs and activities designed to combat hunger.
• Through the Ecumenical Feeding Program of Roseville we prepare and serve lunch for those in need several times a year.
• Volunteers support the work of the
Placer Food Bank
in many ways including canned food drives
• Each Thanksgiving morning, members of Bethel tie on their sneakers and participate Sacramento's
Run to Feed the Hungry
in order raise money and awareness for Sacramento Family & Food Bank Services
• On Super Bowl Sunday, the youth of Bethel collect money on behalf of the
Souper Bowl of Caring
which is then donated directly to a local feeding program
---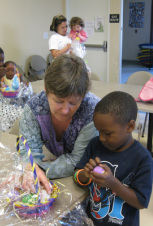 Housing Support
We give direct monetary support from our budget to both
Lutheran Social Services of Northern California
and the
Lazarus Project
. Programs that are tackling the issues related to homelessness and transitional housing directly and successfully.
We also visit
St. John's Shelter for Women & Children
several times a year to provide some relief for mothers and holiday fun for the children. Each Christmas we collect enough donations to set up a "shop" which allows the children to go Christmas "shopping" for their moms. At Easter time we collect toys and books to fill Easter baskets for the children living at the shelter.
---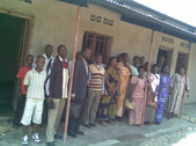 Rwanda Connection
Bethel has a sister parish relationship with Kirehe Parish of the Lutheran Church of Rwanda which continues to grow. Our relationship began in 2000 and has inspired many other churches in the Sierra Pacific Synod and beyond to follow our example. We often have specific fundraisers to help with specific needs of Kirehe Parish.
Several members of our congregation have each traveled to Rwanda helping to solidify relationships reaching across the ocean. Other members give direct tuition support to both Primary and Secondary Rwandan students. Bethel also supports the work of the
Rwamagana Lutheran School
, a secondary school determined to build a generation of skilled, compassionate leaders for Rwanda's future.
---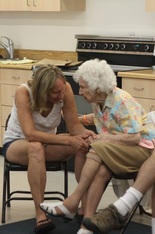 Community Action Team
This group of Bethel members is dedicated to supporting the local community as well as members of Bethel. Besides direct involvement with the groups listed above, this ministry team also supports the following
•
Friends Helping Friends
a program that includes visitation and assistance with rides, meals, errands, shopping, and lawn or home care.
• The Crisis Management Team
is available to help members in crisis.
• Pastoral Care is available from Pastor Carl to those in need. Please contact him directly for more
details.
---