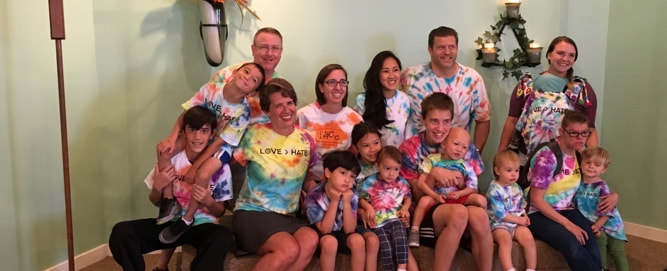 all are welcome
We recently refined what we mean when we say "There's a Place for You Here!" --

Following the example set by Jesus Christ and being mindful of our Lutheran heritage of acceptance through God's grace, we welcome all to God's table. We invite all who are seeking God's love and grace to join us in worship and fellowship. We welcome all because God welcomes all, knowing that God's love is all-inclusive and stronger than any pressure to conform to the labels this world gives us.

We commit to providing a safe and welcoming place for people of any age, ethnic or national origin, sexual orientation, gender identity, gender expression, or relationship status. We welcome and love all no matter their socio-economic circumstances, outward appearance, immigration status, political affiliation, or anything that could seemingly divide us. The nature and extent of one's addictions, physical and mental health, or criminal history have no bearing on our commitment to welcome all.

We affirm today, tomorrow, and for all of our days, that we will intentionally strive to live as people of faith, people of compassion, people of love, and people of grace. We invite you to come as you are to Meet, Pray, & Love together.