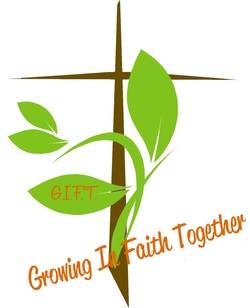 GIFT Returns this week!
Sunday, September 20 at 10:15am

All ages are encouraged to stay after worship on Sunday for GIFT (Growing in Faith Together)

We will be using the book Manna & Mercy to look at the story of the entire Bible together in mixed aged groups. Come hear the wisdom of our elders and the insights of our youngsters!